What a pleasure to share the wedding of Rebecca and Lee, both Military officers, who tied the knot on 25th February this year at Buckinghamshire's Hedsor House.
The couple wanted a quintessentially British wedding and opted for pastel tones and a beautiful selection of seasonal florals. Rebecca has Caribbean roots and wanted to reflect this throughout the day with lovely touches including a steel band, who entertained guests during the drinks reception.
Photography by Chloe Winstanley
Headsor House
As soon as we saw Headsor, we fell in love. It was the third wedding venue we went to see and when we stepped through the doors we just knew it was the place we wanted to celebrate our love. Hedsor has such beautiful architecture and picturesque views- St Nicolas church is also a stone's throw away, and overlooks rolling hills and a neighboring village.
Due to Lee's hectic flying schedule, I took charge and had the whole day planned within a week! I found a team of beautiful suppliers to make such a magical day a reality. They included photographer Chloe Winstanley, cake designer Sugar Plum Bakes, floral designer Hanako Flowers and videographer AK Films. They had the biggest part to play as we can now look back and relive every second of the day through beautiful memories.
As a bride, I wanted to fully immerse myself into the planning of the wedding myself. I wanted to have a day which we could call our own both creatively and emotionally. It was a joy to get to know and hand pick all my suppliers as I put a lot of time and effort into researching their work and creative talents.
Shoes, Veil, Beauty & Accessories
My bespoke veil was made by my extremely talented mother in law, she embroiled our initials and wedding date in the train which was made out of the softest silk organza with a satin ribbon trim.
My snowdrop earrings were by Silver May. I wore a tiara by Hermione Harbutt and a pair of Manolo Blahnik shoes (my something 'old' and something 'blue').
My perfume was Coco Channel Mademoiselle. I love this scent and always have its light, fresh and feminine and a scent I have had in my collection for special occasions. Adie of Hair & Makeup by Adie was fantastic – she was there to keep my calm on the day and also so flexible with plans. She made me feel like a princess. However, I did cry so much that day that I'm surprised anything stayed on my face!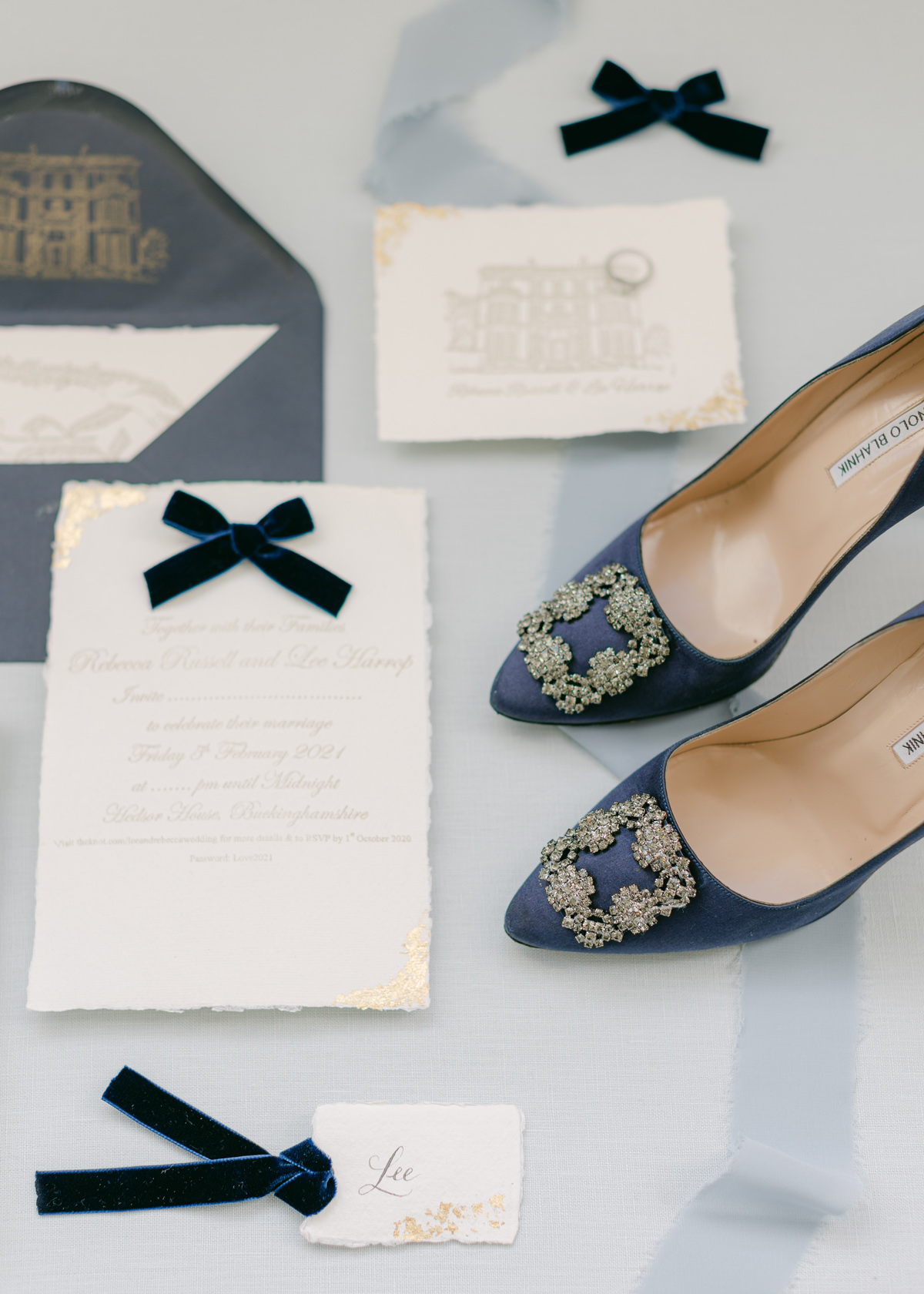 A Suzanne Neville Wedding Dress
I visited the Ellie Sanderson Oxford boutique in Woodstock for my Suzanne Neville dress. It was amazing and the ladies including Ellie were sensational. I had the best experience and would highly recommend as they were tentative to every question, query and doubt I had.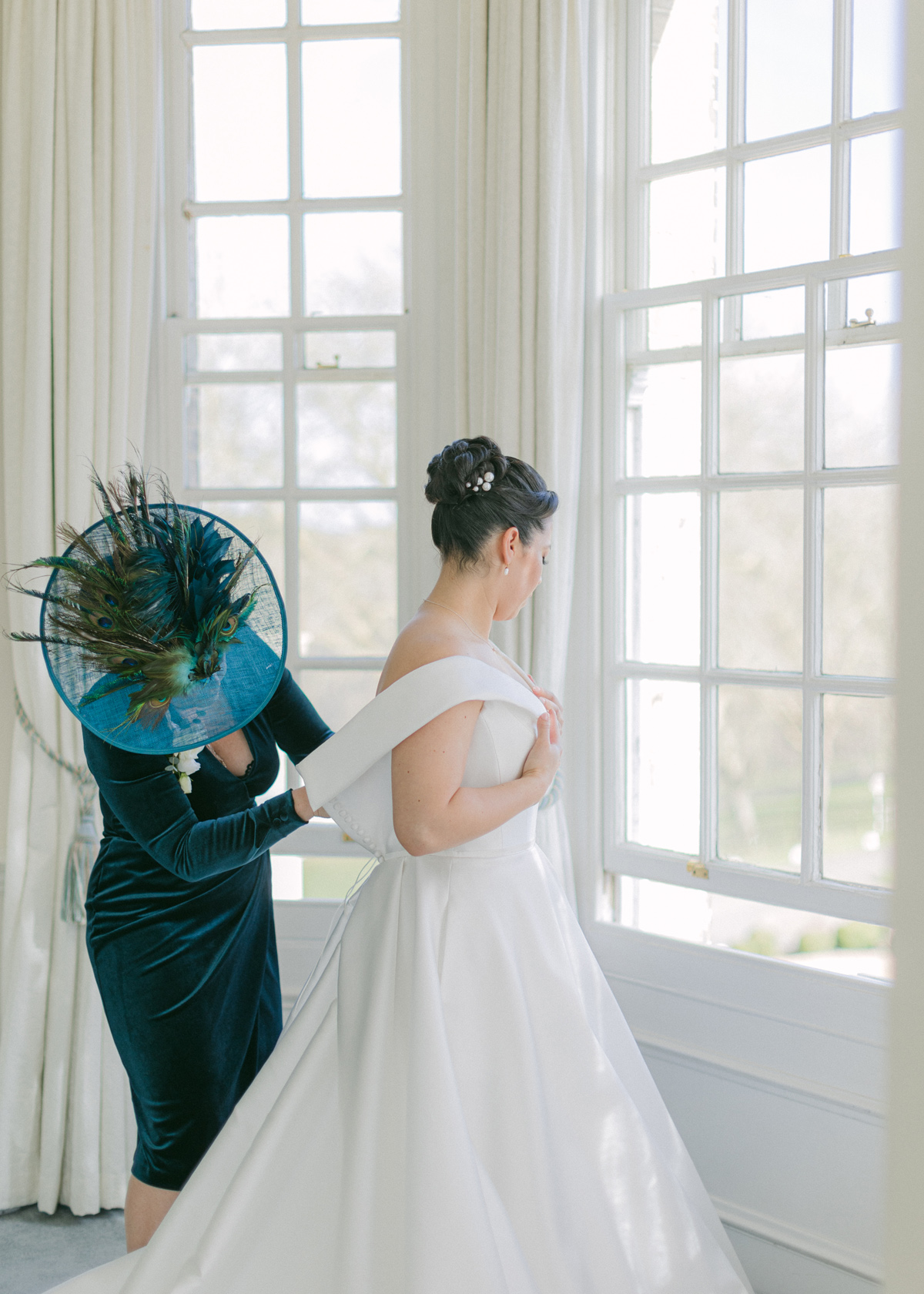 I wanted a classic and elegant look for my wedding dress, something which wouldn't date and would remain timeless. I hated the thought of looking back at my wedding day and regretting my fashion choices. I fell in love with Suzanne's designs and the sapphire dress was the one!
My bridesmaids choose their dresses themselves, as I wanted them to feel as comfortable as possible. Their dresses were from Oasis.
How They Met
Lee and I met spontaneously through a mutual friend; we shared a fun night filled with drinks, jokes and my very jealous sausage dog who did like Lee at first.
After two years had passed, Lee finally popped the question in Swedish Lapland, over a crackling outdoor fire under the northern lights- a true romantic.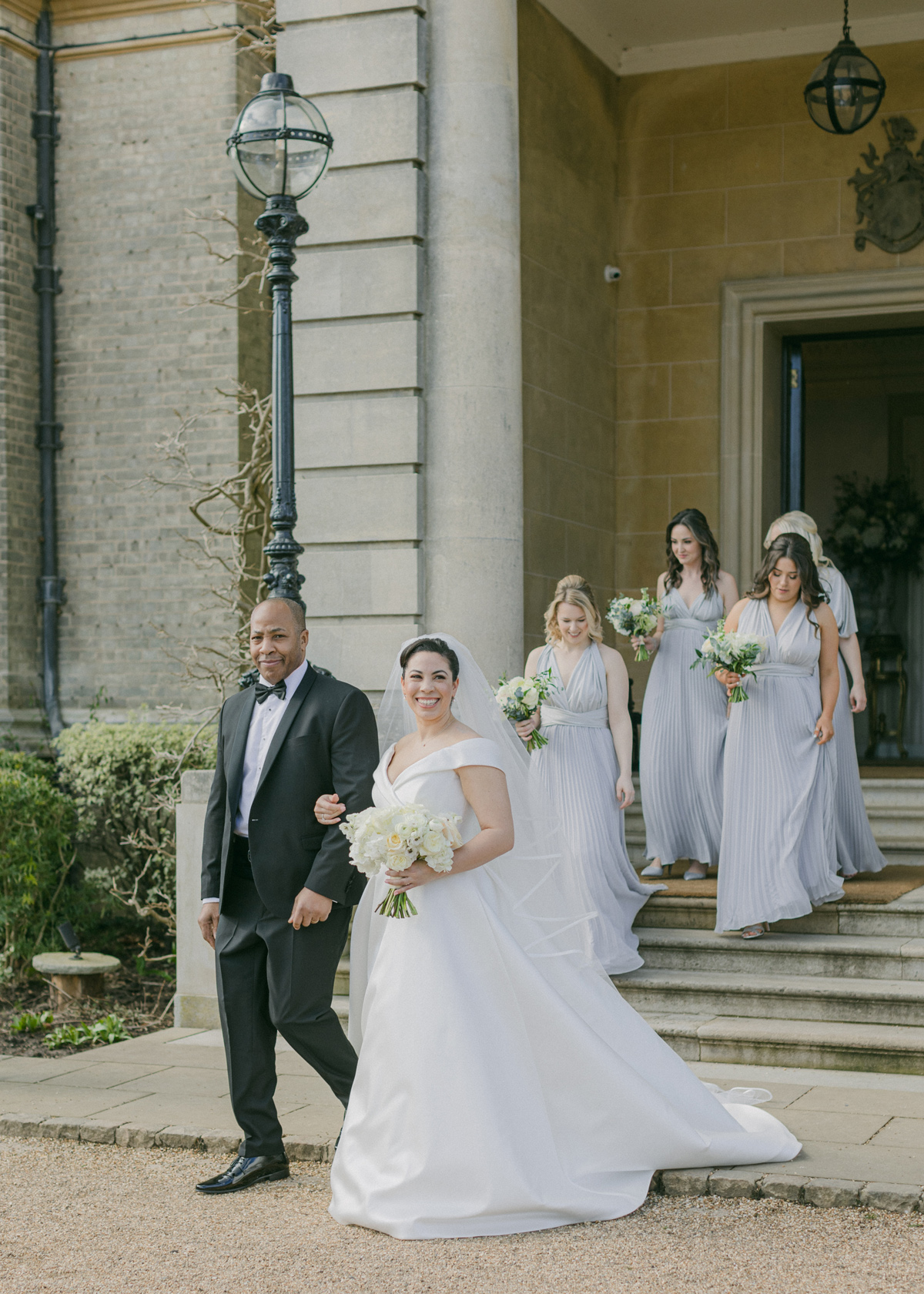 Due to Covid our engagement lasted longer than expected and we married a year later than planned.
We had our crest printed on cummerbunds for the groom and his party, this made for a great keep sake; he still wears his to events now.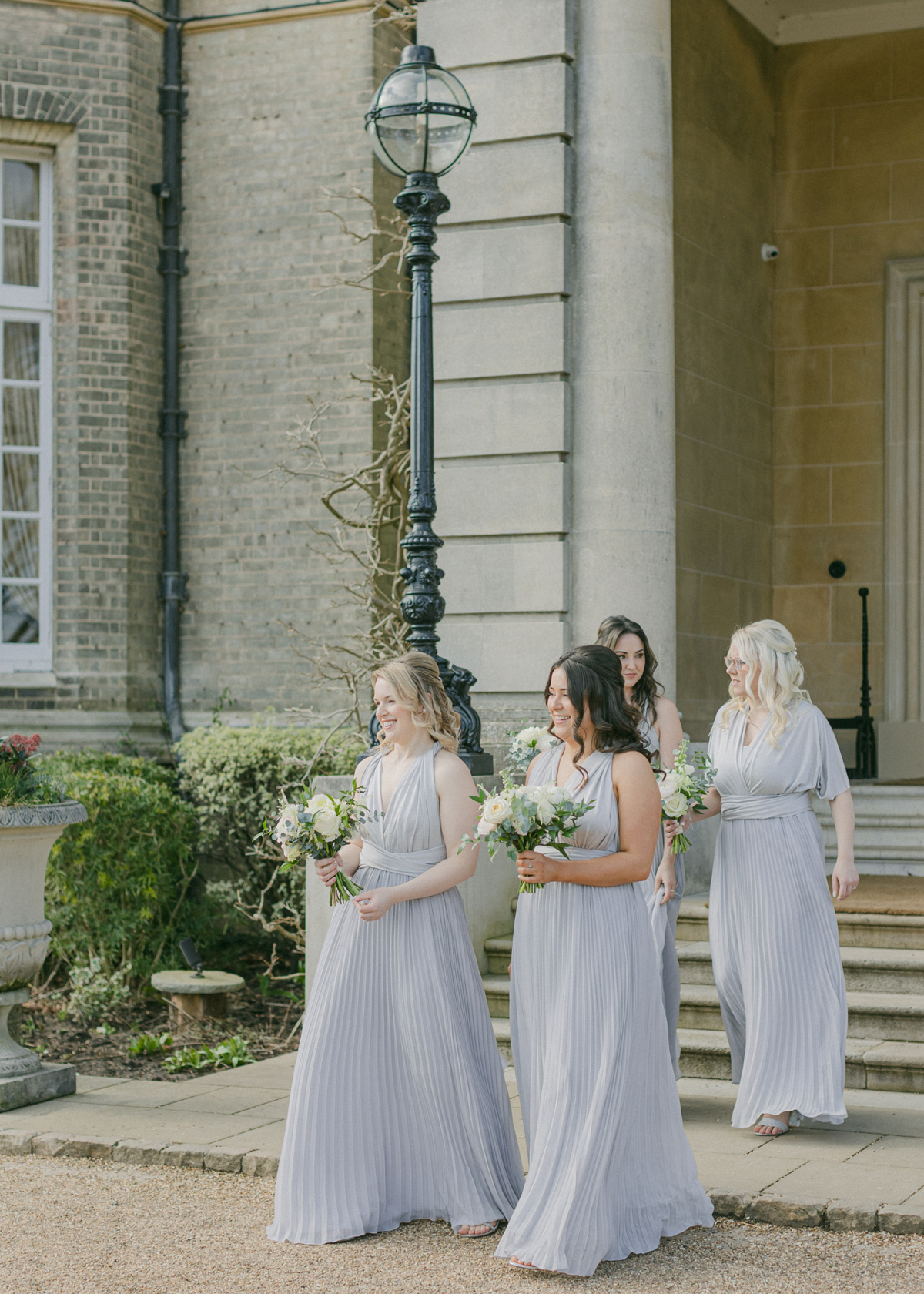 Both my engagement ring and wedding ring were from Diamond Heaven in Hatton Garden. Lees wanted something sentimental and his ring was a smelt of both his grandads' rings who had passed, we added our own silver to it as our own little contribution. It is truly special ring with a great story behind it.
My favorite part of the day was looking into my husband to be eyes and saying my vows. I never thought I could love him more than I did but it is an emotion which I just cannot describe.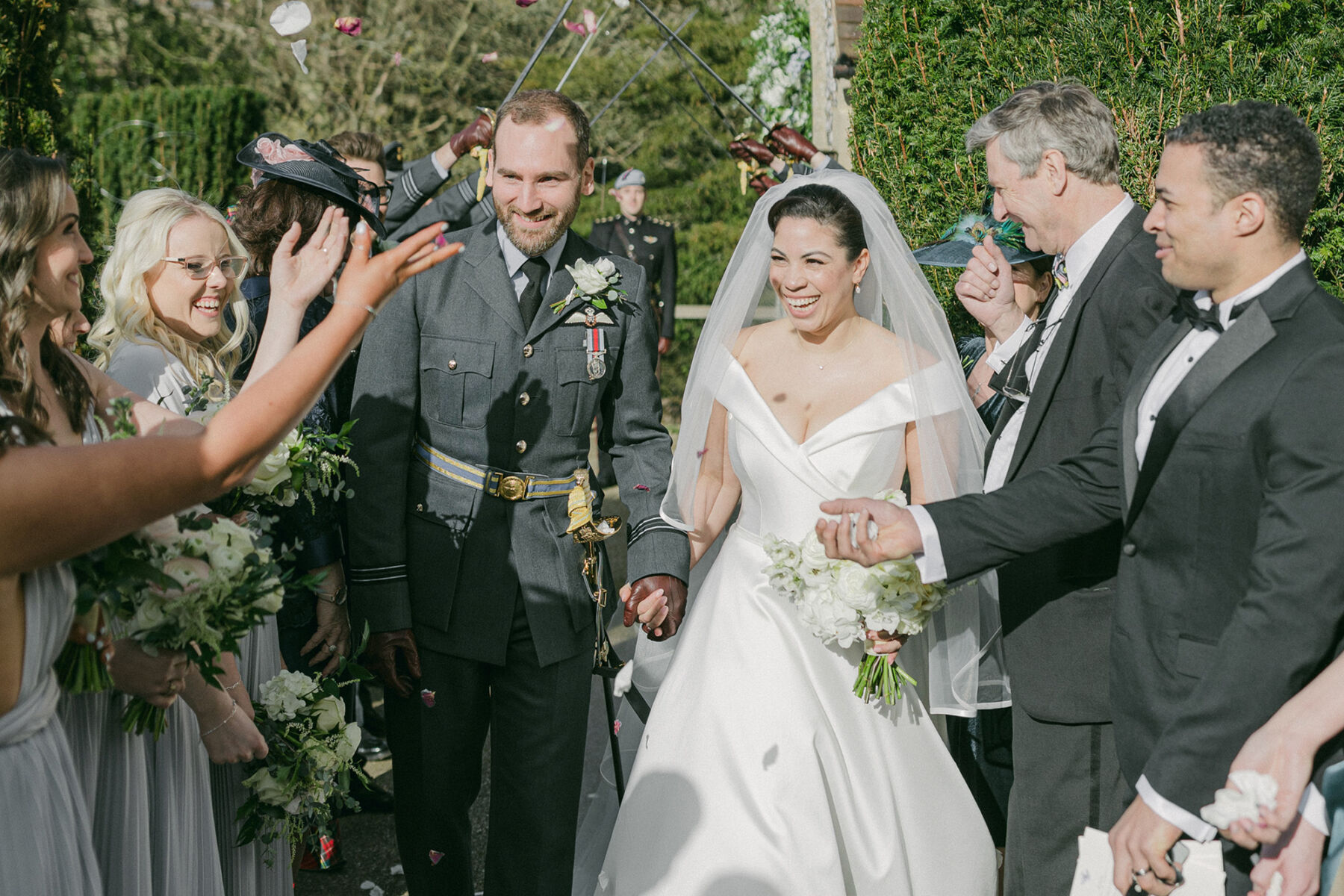 AK Films went above and beyond to capture everything I had suggest. He did it a 1000x better than I would have ever imagined. He not only captures the day but also gets to know you both as a couple and what you envisage your day to look like. He is the bomb of film makers!
Photography
Chloe of Chloe Winstanley photography was epic and delivered a fabulous collection of beautiful memories. I feel I love instantly with her style and creative flare. She is also a lovely person!
After marrying and walking out the church, the clouds parted and the sun beamed down onto our smiling faces, we were so lucky that the weather was glorious for a February wedding, we were truly blessed!
A Sugar Plums Bakes Cake
I found the wonderful Sugar Plum Bakes through love my dress and then followed her wonderful creations on Instagram before emailing her directly.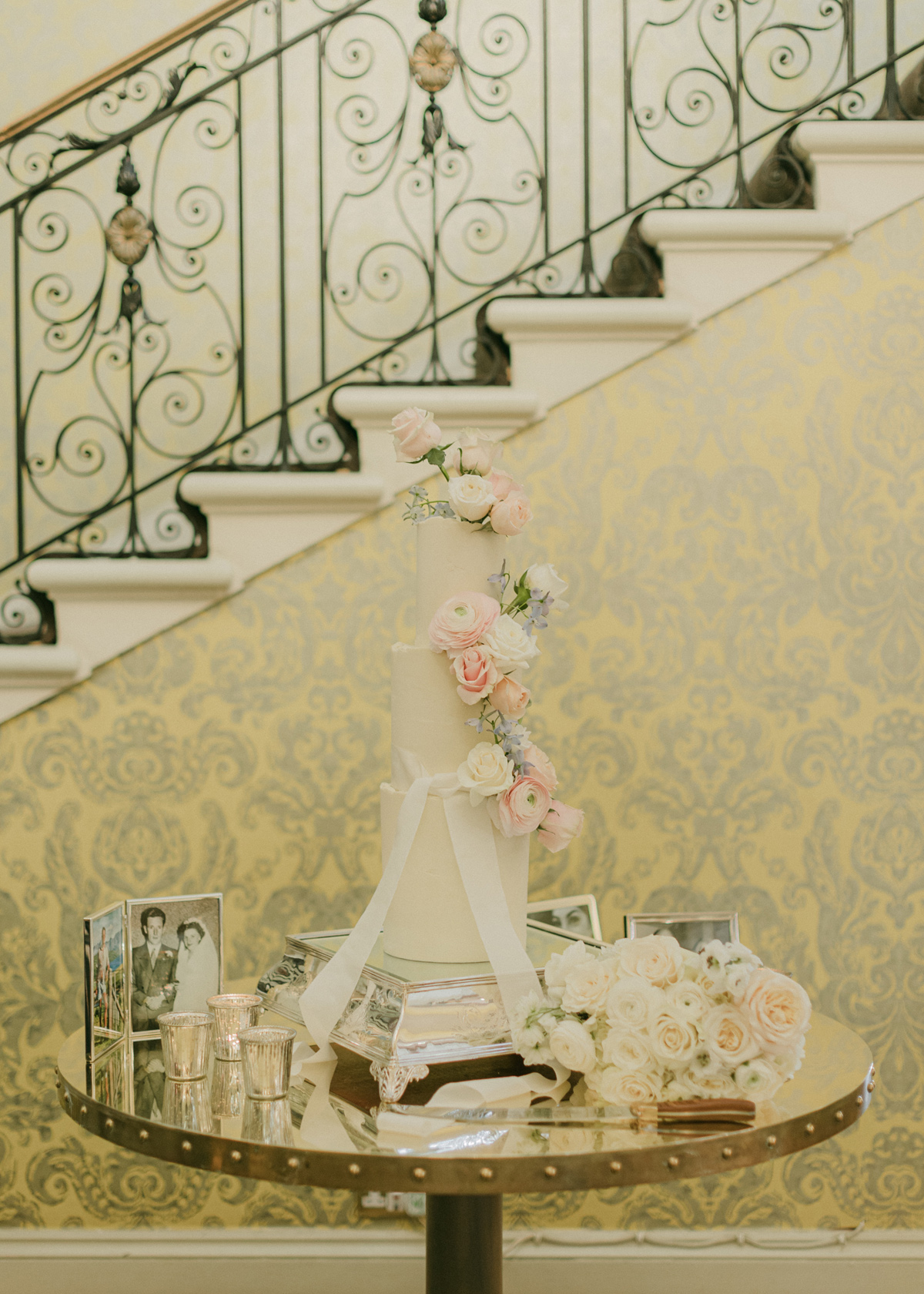 I opted for a 3 tier cake with beautiful white frosting. Cake designer, Vanni, created a vision of deliciousness! It was dressed in pastel flowers and tasted incredible.
We cut the cake with our sword and dressed the table it resided on with pictures of the loved ones who had passed.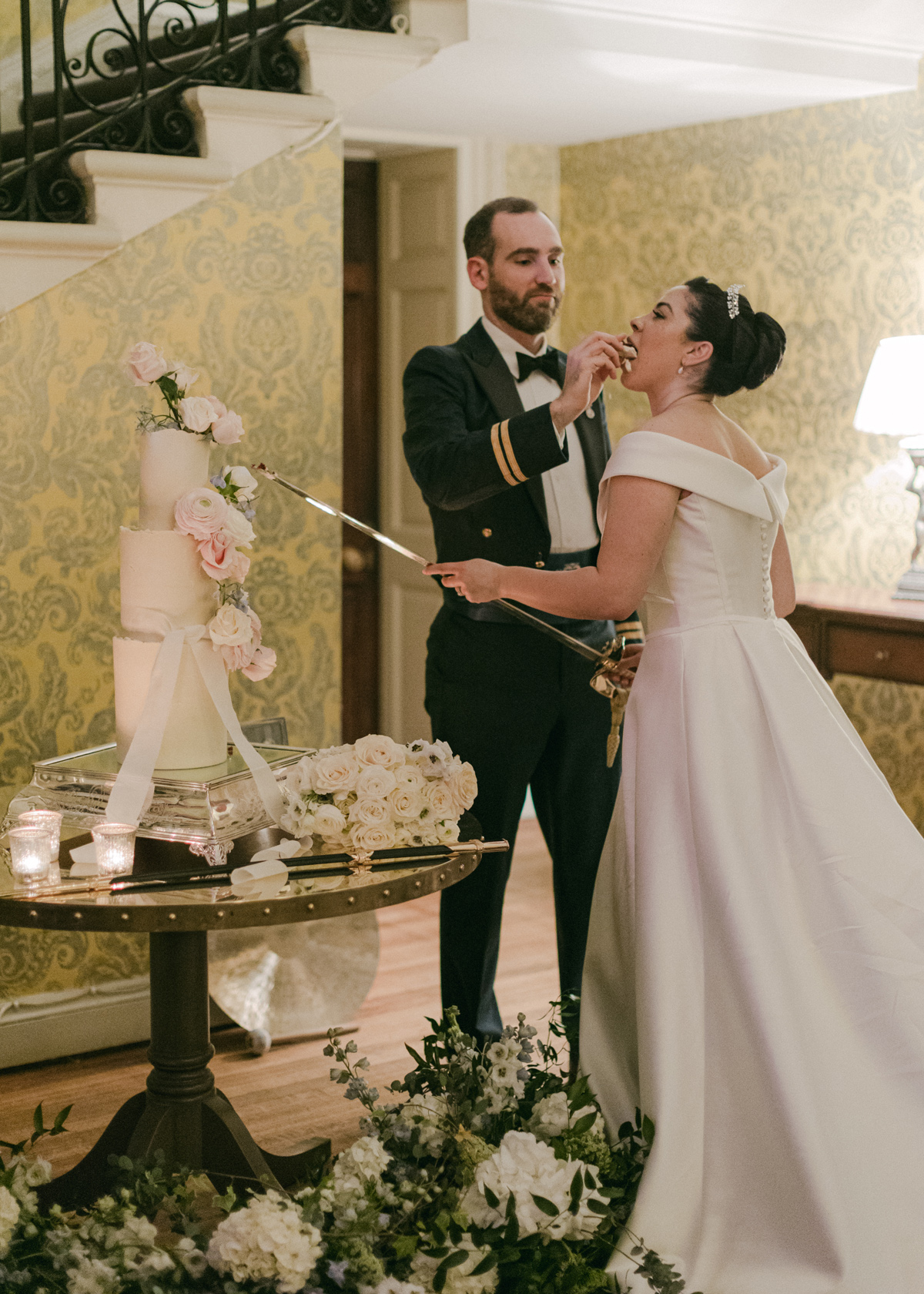 Evening & Dancing
We danced to 'Drops of Jupiter', by Train. We chose this track as we love the lyrics, the embodied our love of each other and also my love for soy lattes.
We also hired the Ashton Showgirls.
I wanted to incorporate some sparkle into the night element of the day and found a show stopper of a dress on ASOS. It was affordable and also had all the glitz and glamor I dreamed of for dancing the night away.
Words of Wedded Wisdom
Even the things which may have not gone fully to plan make the day so special. It's all about memories and even the imperfections play a part in that too.
Put something into your day that you can be proud of. It's great to have a brilliant team behind you but I got an extra buzz out of the fact that I knew I had been as involved in the day as any of the suppliers.
For instance, I made our seating plan, invites, place names, bar menus, table signs, confetti basket, favor boxes and on the day stationery. When people complimented those little additions, it was so fulfilling.
Love My Dress gave me so much inspiration. I was able to build on my ideas and calm my anxieties of the day by using real bridal experience.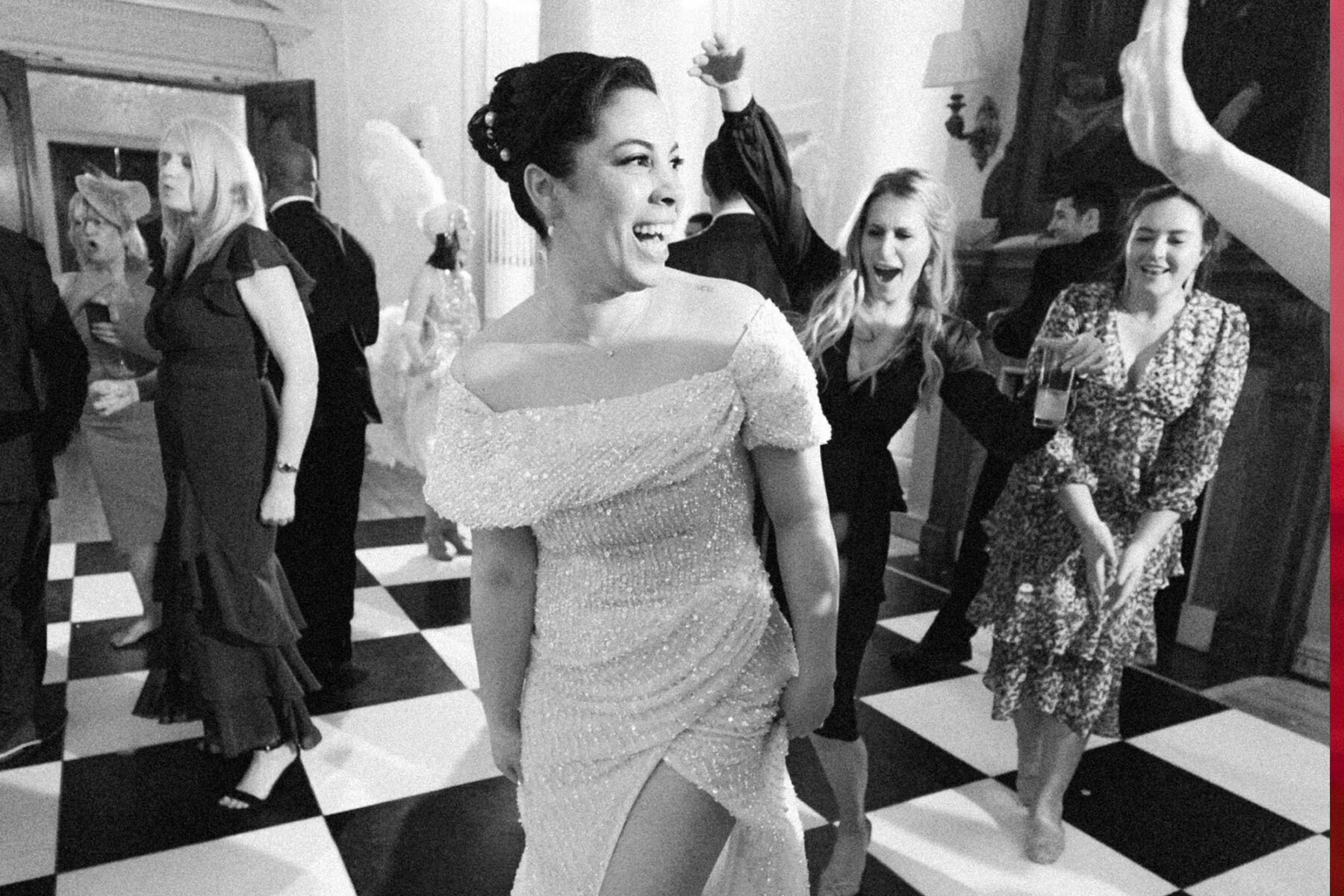 Explore our directory of brilliant suppliers & venues
.